How can I start practice in the TALK NOW app.
Once you have successfully registered in the app, through your Google account, what are we waiting for! Let's begin with the language practice and get a grab on it.
Firstly, be on the practice page and don't forget to switch yourself on the online mode. Only then, will you be able to receive as well as make calls for your practise.
After completing this step, click on Talk Now and you will receive a note about your practice instructions, click on OK.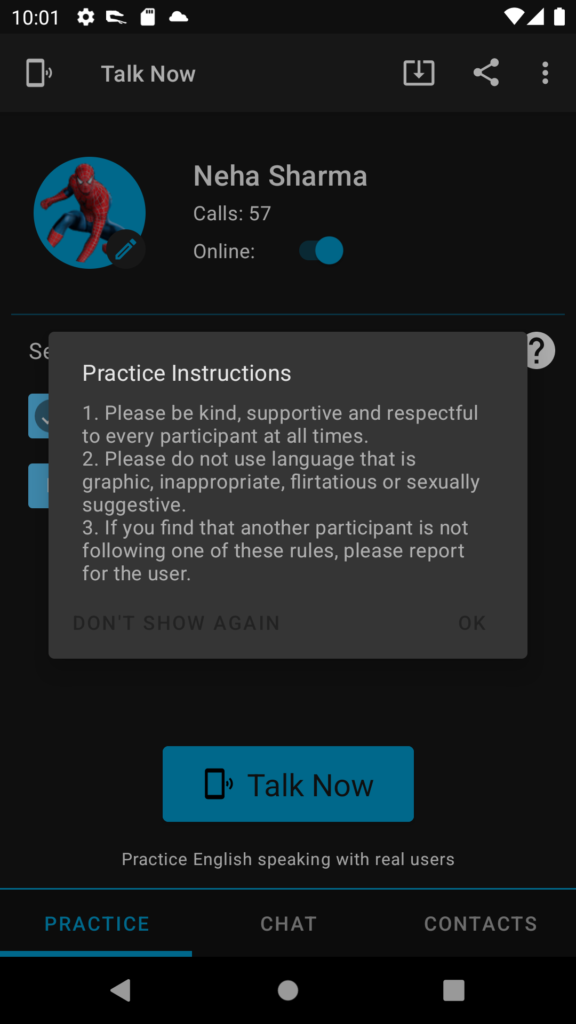 You will then be contacted to the user who will also be online, and then you can begin with your practice and learning.