The question is how can you learn English with TV series?
Just when you are tired of learning English and you want to sit back, watch TV and just relax. Yes, you deserve that! Watch and learn English with TV series is a great way to help you cast out the English learning blues and the best part is that you enjoy learning English language with watching those American TV series. What we are talking about here is American TV series and sitcoms.
Various sitcoms depict their cultural references which adds up to your knowledge. Sitcoms are a great way to improve your listening skills. With the level of humor used in sitcoms, you understand them once you understand the story. Finding a great and interesting sitcom will help you to enjoy it.
Don't just get into watching English comedy movies, because sitcoms are more understandable and light and it always has a good message. When you don't feel like watching an entire movie, sitcoms are to your rescue.
Wondering how to learn English with TV series? Here are the top 5 TV series you can binge watch!
"The Big Bang Theory"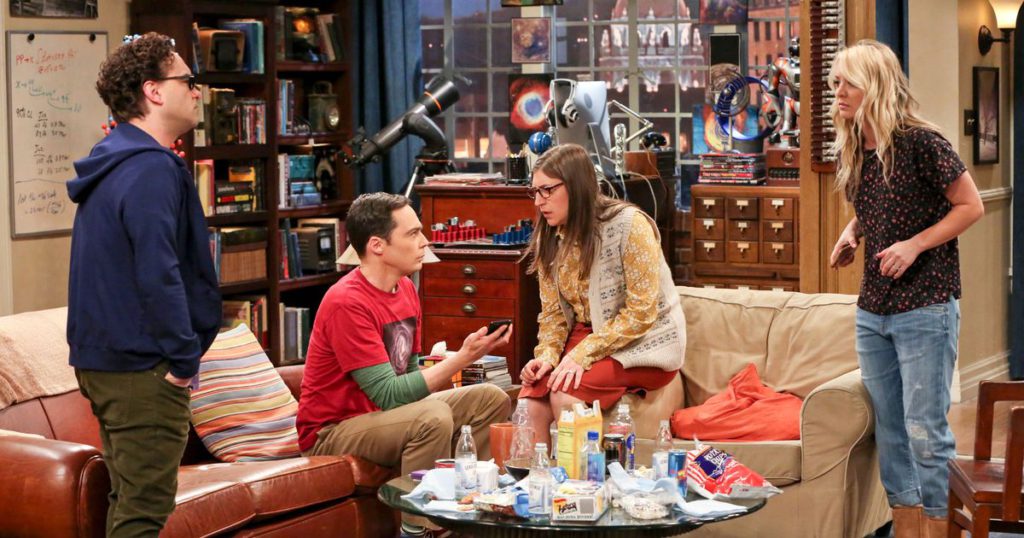 The Big Bang Theory starrs Johnny Galecki, Jim Parsons, Kaley Cuoco along with Kunal Nayyar. You are missing out on THE awesome TV show if you haven't watched The Big Bang Theory yet.
It is one of the most popular TV shows in the world. This series is all about a group of nerd friends working together at a university. Various kinds of scientific research and experiments are something that this group carries out. Because the actions in this series are very crisp clear, you don't need to understand every little bit from the series. If you are a Science person, you can gain a lot of vocabulary and knowledge as it is related to science.
"How I Met Your Mother"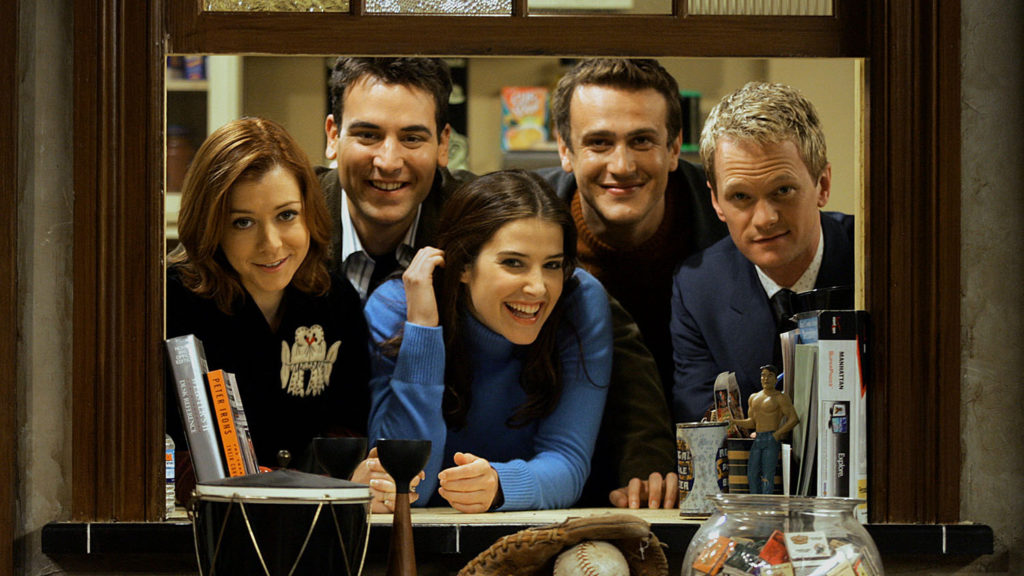 The sitcom 'How I Met Your Mother' starrs Neil Patrick Harris, Josh Radnor, Jason Segel, Alyson Hannigan and Coby Smulders. This show might be a bit difficult to understand because the basis of the story is that it is set in the future-in the year 2030. You will really enjoy the series once you have been used to its idea.
Once you understand the idea of this series, it becomes really easy to understand the story. The show is amazingly entertaining and it uses comedy and humor and the language that we use every day, making it easier to understand how English is used in daily life. In order to understand the American culture with respect to dating and romance, it is a brilliant series.
"Grey's Anatomy"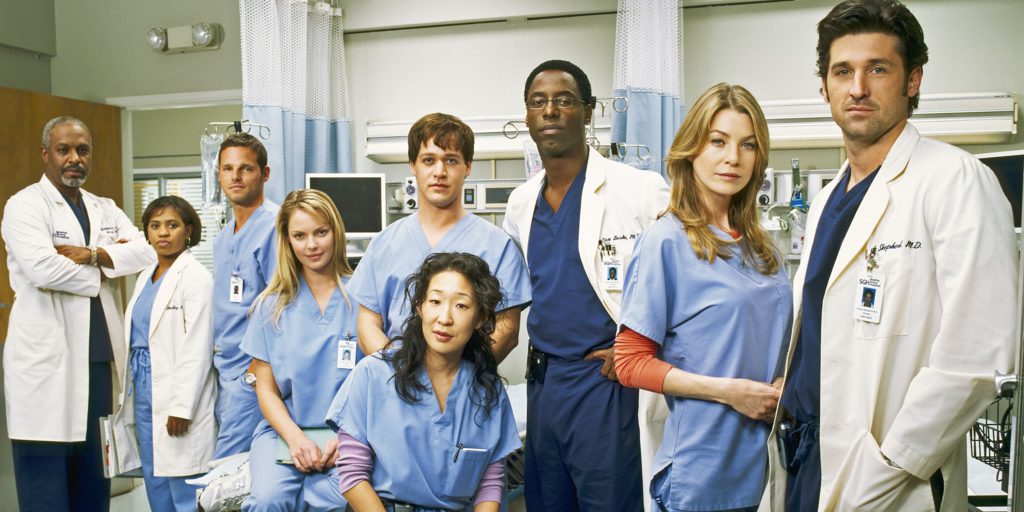 Grey's Anatomy starrs Ellen Pompeo, Sandra Oh, Patrick Dempsey, Justin Chambers and Katherine Heigl. This sitcom is America's most loved sitcom as it follows the main character, Dr. Meredith Grey and how she begins her in training on the way to become a doctor. The series takes you through her journey of training and how she graduates and becomes a qualified surgeon. This series is great to learn English language because you will identify ample one-to-one dialogues between various characters .
"The Office"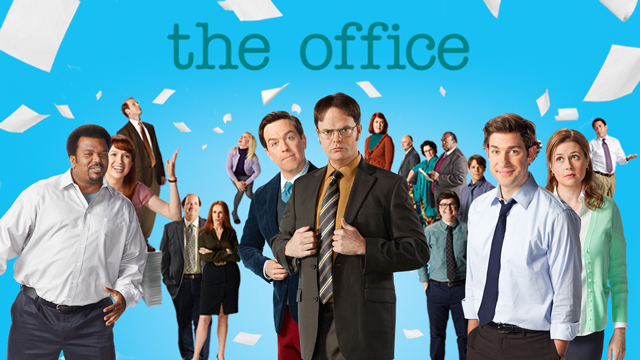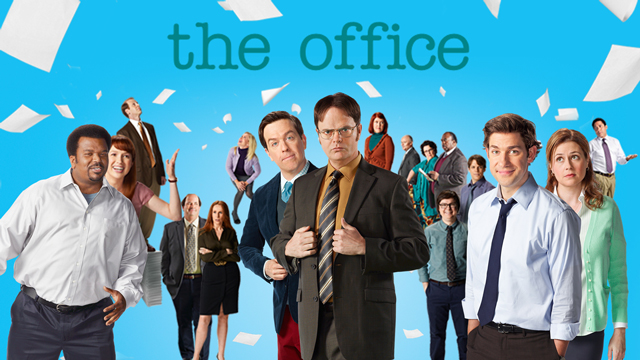 The Office starrs Steve Carell, John Krasinski, Jenna Fischer, Rainn Wilson and many more. The best part of watching this series is the unique set of the show. This show has 9 seasons and all of them are based in the office. It is very unique and mindblowing to watch such series with awesome humor. The main characters are Michael Scott, Jim Halpert, Pam Beesly and Dwight Scrute. Dwight is the star of the show whereas Michael Scott is the regional manager of Dunder Mifflin – their office.
The story keeps you hooked to it with its uniqueness and comedy. It is a must watch. Watching 'The Office' really helps you with your english learning, you get to know how native english speakers speak and their most catchy phrases. Do watch this series if you want to have a thrilling laugh.
"F.R.I.E.N.D.S"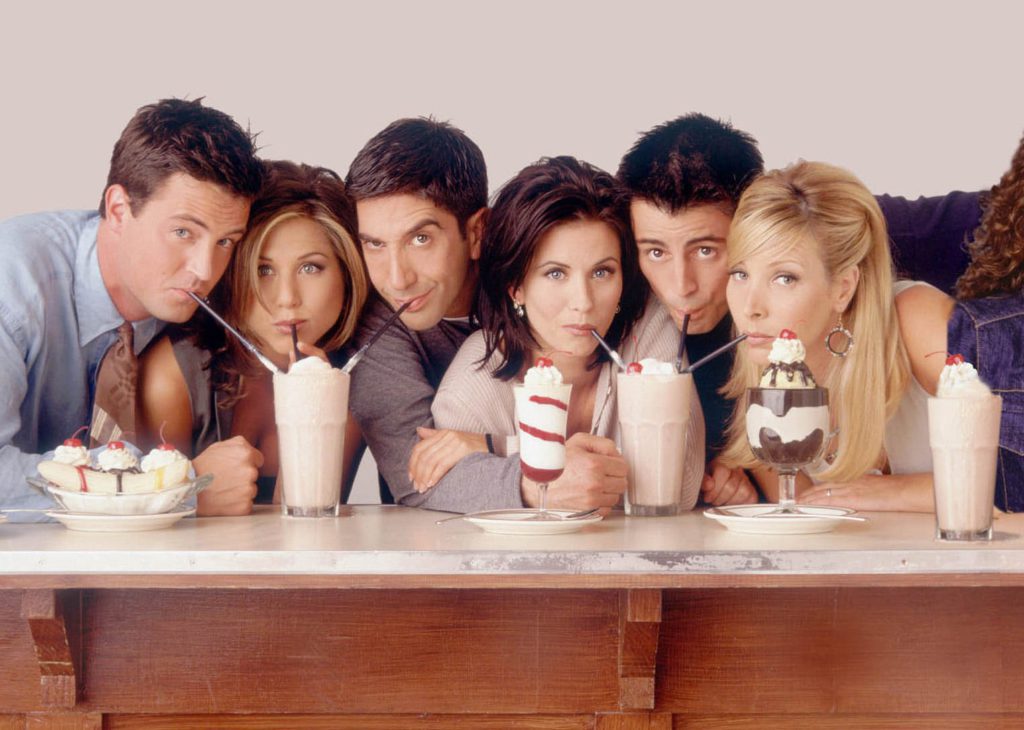 One of the most hilarious sitcoms ever made is "F.R.I.E.N.D.S". The sitcom has a cast of Jennifer Aniston, Courteney Cox, Matthew Perry, Lisa Kudrow, Matt Le Blanc and David Schwimmer. You are missing one of the most awesome sitcoms ever made if you have not watched it. This sitcom is famous all around the world. Recently, it had a reunion after many many years and viewers went crazy for it. The catchy part about watching 'Friends' is not just the comedy but even you would want to be with them throughout the whole show. Once you start watching it, you cannot go back or you cannot un-see it.