Have you ever thought of this question – What are the major challenges of learning English in India? And have you found out the solutions where a learner of the English language can get the best classes, the best resources, and every possible thing in an affordable way? Or do we have the environment to learn English the correct way? Do we have the right educational system? Is there a need to learn English or is it a compulsion nowadays? Or is it the pressure to learn English?
Don't worry! All the questions will be answered!
English language teaching in India
To begin with, let us accept the fact that learning English in a country like India, is a dream for many! Be it kids, teenagers, adults or even advanced English learners. Even though Hindi and Marathi languages are commonly spoken in India, the English language still tops the list! Why is this?
One of the main as well as the biggest reasons for us to learn English and to drown in English is that it opens an endless number of doors for better possibilities and opportunities. By learning English, you get a better opportunity to learn abroad, and also you may get a better job opportunity with a good package and nobody would want to let go of that good package! You also get to travel abroad and since English is a common language spoken across the world, it gets easier for you to communicate and make your journey much easier!
The school days are the learning days which is not the same for every student in India. The school system in India has levels like the Board, the CBSE, etc. which also sets the bar for the student to learn the English language as fluently as it is done by the top institutes and top schools levels. A student who is from a state board level or who is from a vernacular level will not have many opportunities to learn English as better as the ones who are at the top level. As the school system in India is not equal for a student, how will a student or a learner, or a teacher who still wants to be fluent in English make the most out of the learning system?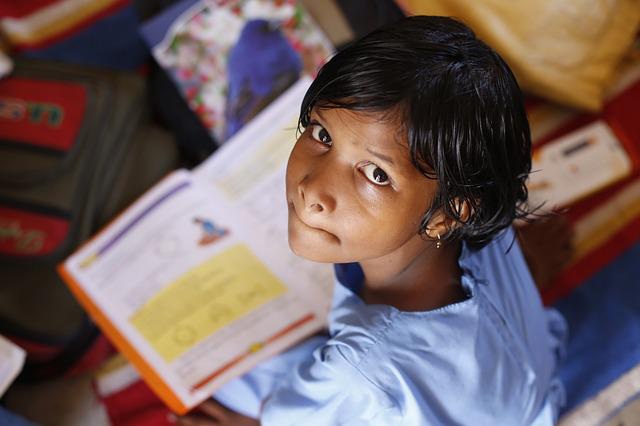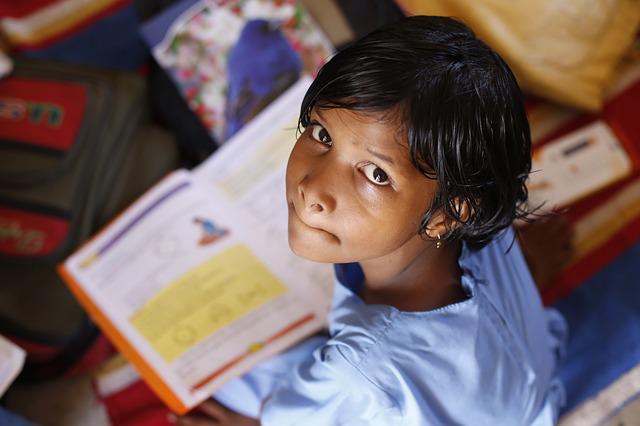 In India, it is a chain of a person coming from the top level – knowing good English – getting a job as an English teacher at the top level of the learning system as well. In this scenario, the students coming from the vernacular medium or the board level are not so well versed in the English language. They do not get access to the best learning school, the best resources, the best learning materials, etc. Moreover, higher education at the top levels is not so affordable.
Before we move ahead towards the problems of teaching English and also the challenges, the Talk Now App helps English language learners where they can have calls and chats with other people who is also English learner. Not just this, the Talk Now website also gives you tons of learning material right from the basics of learning the English language, to its importance, to English Grammar and much more!
Download the Talk Now App to have confident English conversations, make mistakes and learn from the mistakes!
What are the top 3 problems of teaching English in India?
The problems of teaching English in a country like India highly depend on the position of the language in India. In India, teaching the English language has never come with ease, in fact, there have been problems and challenges.
THE ENVIRONMENT
When we compare a child from India to a child from an English-speaking country, a vast difference can be seen, right from pronunciation, to fluency. The child who speaks in an English-speaking country hasn't received any special treatment or has not received special training. But, in India, we have to go through English language classes, and courses, learn speaking skills, writing skills, reading skills, and who can forget the deadly Grammar! The connection point between an English-speaking student and an Indian student is the environment – the atmosphere.
We have an environment where everybody around us is well-versed in Hindi, Marathi, Punjabi, Telugu, Tamil, Gujarati, Malayalam and many regional languages except English. On the other hand, the kid staying in an English-speaking country has people around from which everyone is well-versed only with the English language and nothing else.
This is why, from a younger age, a child staying in the USA or UK or any other English-speaking region will be fluent and well-versed with the English language and will not have any problem with it. Whereas, an Indian kid will be fluent in every other language except English! With this, the basic problem over here is the environment.

USE OF GRAMMAR
The number of people who have mugged Grammar is more than the number of people who have actually understood it. This is because the Indian Education System focuses more on a students' marks than how much the student has actually understood! Since our school days, we have been asked to 'by-heart' all the Grammar rules rather than understanding the rules. This is the reason why we don't understand how to form a sentence or how to speak confidently in front of people or a big audience. Lack of understanding of Grammar is so deep-rooted that we don't know which sentence is grammatically correct to speak in front of people. This is another basic problem in teaching English in India.

MIXING HINDI AND ENGLISH
This is another problem we are facing nowadays were not just the students, but even the adults are using the Hinglish language. Hinglish is a mix of Hindi and English. Speaking in Hinglish makes a person more comfortable speaking with another person or a group of people. By speaking Hinglish, a person who is not so good at speaking English will face very less problems because he/she can use Hindi words when they cannot think of the English word for the same!
When we act upon all these problems, then many issues of the English language will be solved and there will be fewer students going abroad just to learn English or there will be a decreased number of people who are getting into training and courses to learn the English language!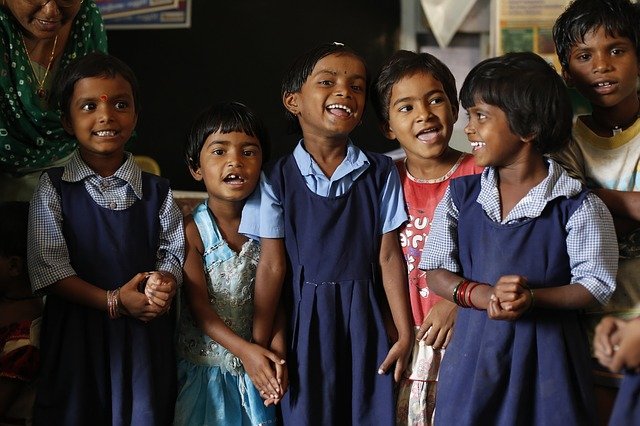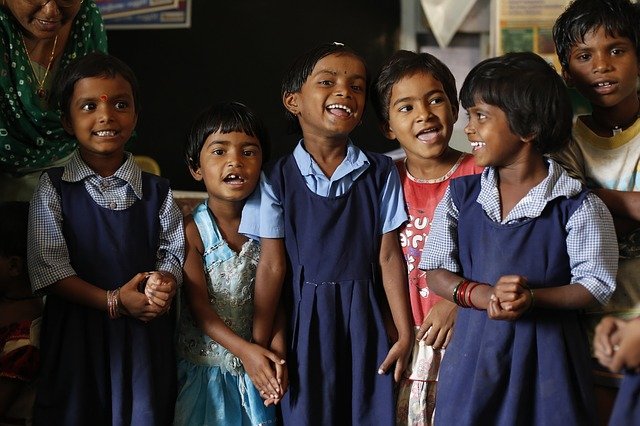 What are the challenges in teaching English?
As said before, India has many dominant languages that are spoken by thousands of people which leaves English behind. This brings us to the challenges in teaching English!
THE SOURCE
Over here, the source means the teacher. Even though there are some schools that have made it mandatory for the teachers and the students to speak in the English language, they still prefer to speak in their mother tongue. The influence of the mother tongue is deep-rooted in everyone who learns or teaches English. If the teachers in the school speak in their mother tongue, there are not many who are fluent in English which poses a challenge for them to teach fluent English and the students to learn fluent English.
VOCABULARY
Apart from Grammar, vocabulary is also one major challenge for ones who are beginners in the English language. There are thousands of words that are spoken in English, there are a number of phrases and with these numbers, it becomes confusing and difficult for English learners to choose a way to start learning. The vowels, articles, and silent letters are a big question mark to them! Moreover, there are words that sound the same but have different meanings and words that have the same spellings with different meanings. If the learner is already confused as to where to begin, all these challenges stand as big as a rock! This is not just a challenge for the learners, but it is also a problem for the teachers.
POVERTY
There are teachers coming from the rural areas of India and since many rural places are not equipped with the internet, the teachers coming from the rural areas do not have access to the same. This is why they do not know the power of the internet and what all can be learnt from it. If the teachers coming from rural areas are passionate about teaching and self-learning, a lot can be learned and can be taken advantage of from the internet. With the advent of technology, the teacher can brush up their English language skills and can inculcate the same in the students too!
Teaching English as a second language in India
When we combine all the factors mentioned above, we can sum up why we call it teaching English as a second language in India. When we along with many other students and many other aspiring teachers are surrounded by a number of regional languages, and our mother tongues; it is obvious that English will be taught as a second language in India. Unlike the United States, the United Kingdom, Australia, etc. we are not an English-speaking country where a kid is born and starts speaking fluent English.
However, we are taking steps in rectifying ourselves and are not just dependent on the education system. We are going beyond the education systems and are learning by ourselves, for ourselves and with ourselves. There are English learning groups, and English learning clubs that not just make it comfortable for a beginner to learn English, but also build confidence in them so that they speak confidently, even if they are wrong at times! Everyone makes mistakes and everyone is bound to rectify them! However problems we face, or challenges we come across, we have solutions for the same, we are constantly learning, which is a good sign! While we are hesitant to speak English confidently, remember that we learn and we grow from our mistakes!